"You know, it wouldn't kill you to drop the tough guy act for two days. You'll be rid of me soon." I turn to leave my Diego grabs my arm gently. My breath catches.

"It's not an act," he says, jaw hard.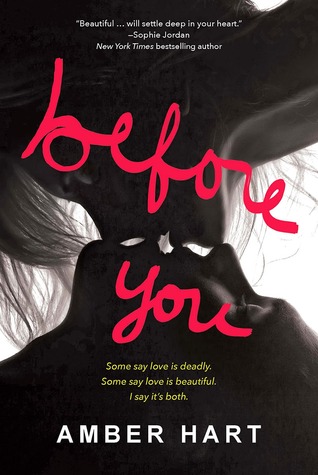 Rating: 3/5
Before You is the story of Faith, the respectable daughter of a pastor, who doesn't want to ruin the reputation of her father, and Diego, an ex-drug mule who has come to escape his past.
This story was okay – It was an easy read, and the writing was good, but the story didn't grip me. I found the main story line predictable, it was the character's backgrounds that interested me.
Faith was portrayed to be the stereotypical 'good girl', a dance captain and dating the star quarterback, but as the book continues we realise she is putting on this image to protect her family's reputation. Her year abroad was really her getting over a drug addiction.
I felt that Diego's character was a pretty stereotypical Cuban. He carried a gun, he got into fights, and he was a drugs mule. However, it was obvious he cared for Faith.
What frustrated me most about this book, was the ending. As I said, the main story was predictable, so when an event happened at the end, the twist excited me, as I didn't foresee it. Then it went back on itself, creating an unrealistic, fan pleaser. I hate fan pleasers.
(I received a free digital copy of this book thanks to Kensington Books and Net Gallery.)