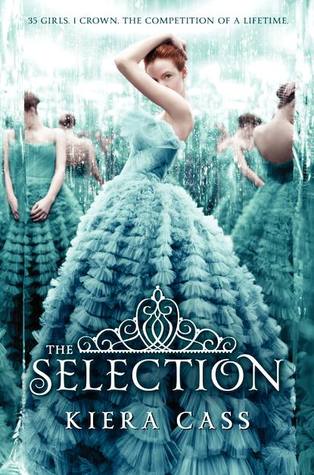 Rating: 5/5
ARC received with thanks from NetGalllery
Synopsis (from Goodreads)
For thirty-five girls, the Selection is the chance of a lifetime. The opportunity to escape the life laid out for them since birth. To be swept up in a world of glittering gowns and priceless jewels. To live in a palace and compete for the heart of gorgeous Prince Maxon.
But for America Singer, being Selected is a nightmare. It means turning her back on her secret love with Aspen, who is a caste below her. Leaving her home to enter a fierce competition for a crown she doesn't want. Living in a palace that is constantly threatened by violent rebel attacks.
Then America meets Prince Maxon. Gradually, she starts to question all the plans she's made for herself—and realizes that the life she's always dreamed of may not compare to a future she never imagined
My Thoughts
I find YA fiction is always a bit hit and miss, especially ones that are surrounded by hype. Some books are a wonderful escape, beautifully written, with intricate plot lines and dealing with difficult issues in a sensitive way. Others can be predictable, patronizing and painful to read. This book may not have been the best or most intellectual book I have ever read, but I sure did enjoy reading it – I managed to read this book in one sitting and was itching to read the next one.
I was a little unsure when I began reading it, as although I like the idea of the different castes – people doing certain jobs based on what caste system they were born into – it sounded all to familiar to The Hunger Games. This was even more so when they began picking contestants which were presented and filmed for television. However, it then began to feel more like a TV show once they were in the castle, with the makeovers and the lessons.
I really liked the plot, it may have been a little predictable at times, but there were plenty of twists to keep my attention. I really liked America's attitude towards the competition, that she had no intention of falling in love but to befriend Prince Maxon to aid him to find love and to help aid her family with the money she would receive by staying.
This was one of those books that once I was finished, it doesn't matter how predictable it may have been, I wanted to read more immediately. I hadn't even finished the book before I was requesting the next one, and searching my local library and book stores just in case I wasn't accepted to read them! I would definitely recommend this book, especially to people who like YA, dystopian and romance – ignore the hype and just read it!