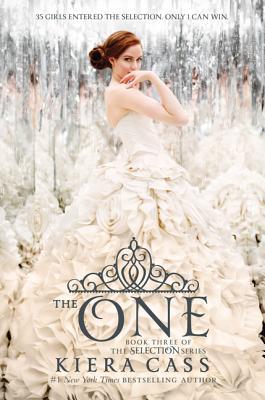 Rating: 4/5.
This is the third book in The Selection series. Book One: The Selection. Book Two: The Elite
Synopsis (Goodreads)
The time has come for one winner to be crowned.
When she was chosen to compete in the Selection, America never dreamed she would find herself anywhere close to the crown—or to Prince Maxon's heart. But as the end of the competition approaches, and the threats outside the palace walls grow more vicious, America realizes just how much she stands to lose—and how hard she'll have to fight for the future she wants.
My Thoughts
I finished The Elite and picked this book up straight away, completing both of them in the same day. This book, like the rest of the series, was a very simple but captivating read.
The series is aimed at YA audiences, and whilst it has been criticised for being too simple, that is one of the reasons I like it. I found that although all the books have been very easy to read, this book especially, has still allowed for character development and for the back story to develop.
The main focus of the other two books has been the romance element: Maxon removing girls from the selection, and America deciding between Maxon and Aspen. Now that the love triangle has been removed, this book allowed for us to see other characters develop further, especially King Clarkson and Celeste, and for us to see other character's relationships. I was definitely shocked with what happened to Marlee, but not as shocked as finding out further detail about King Clarkson's personality.
The book also develops further on the rebels attacks, with the Southern rebels making a large final attack. I personally like characters being killed off, however, I do feel one of the characters that died was a bit of a cop out to help the book be a "happily ever after".
I would definitely recommend this series. It may not be the deepest or most intricately developed world, but it is a very easy and enjoyable read that will keep you wanting more.