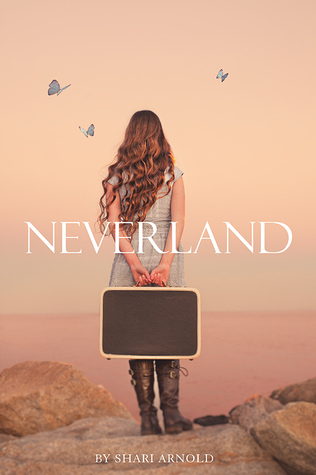 Rating: 4/5
I received an ARC from Netgallery in return for an honest review.
Synopsis (Goodreads)
It's been four months since seventeen-year-old Livy Cloud lost her younger sister, but she isn't quite ready to move on with her life — not even close. She'd rather spend her time at the Seattle Children's hospital, reading to the patients and holding onto memories of the sister who was everything to her and more.
But when she meets the mysterious and illusive Meyer she is drawn into a world of adventure, a world where questions abound.
Is she ready to live life without her sister? Or more importantly, is she brave enough to love again?
In this modern re imagining of Peter Pan, will Livy lose herself to Neverland or will she find what she's been searching for?
My Thoughts
I'm very picky in what I like and dislike when it comes to re-tellings of well known fairy tales. I don't like books that completely copy it, nor do I like the author completely changing the story. As Peter Pan is one of my favourites, I was intrigued to read Neverland, but also a little bit hesitant.
Having lost her younger sister to cancer four months ago, Livy is not ready to move on with life, and spends a lot of her time in the children's hospital, reading to the children, particularity with her sister's best friend, Jenna. Due to her guilt of not being there when her sister died, nor being able to save her, Livy insists on doing everything she can to help her battle her cancer. I found Livy to be a likable and realistic character, dealing with grief in a way that could be relatable, rather than over dramatised as I have seen in many books.
In a re-telling of Peter Pan, there has to be a Peter Pan and Captain Hook! In this case, Meyer is our Peter Pan. At first I was thrown off, as I was expecting him to be called "Peter". I'm still not really sure of how I felt about Meyer, but I do love that in true Peter Pan fashion he is always wanting an adventure. Our Hook was more obvious due to being called James, and turning up in mysterious circumstances. I like that he wasn't a "pirate", but he had a role in Neverland that influenced the children's view of him being dark. The Neverland itself was very clever, and I loved the Shari's idea of how it exists, although I was a little disappointed that it took 60% of the book before Livy finally got there!
I loved this book, and thought it had a wonderful spin on the classic, and dealt with tricky topics in a sensitive way. I also adored the ending!