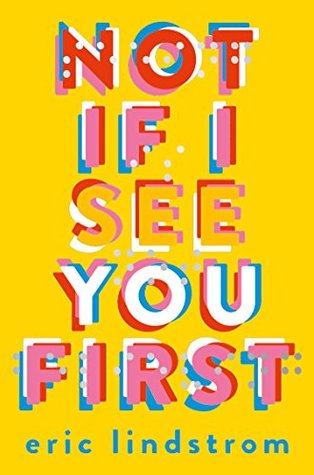 My rating: 4/5
ARC provided by NetGallery in exchange for an honest review.
Synopsis (Goodreads)
The debut YA novel of 2016 that everyone will be talking about.
Parker Grant doesn't need perfect vision to see right through you. That's why she created the Rules: Don't treat her any differently just because she's blind, and never take advantage. There will be no second chances.
When Scott Kilpatrick, the boy who broke her heart, suddenly reappears at school, Parker knows there's only one way to react – shun him so hard it hurts. She has enough to deal with already, like trying out for the track team, handing out tough-love advice to her painfully naive classmates, and giving herself gold stars for every day she hasn't cried since her dad's death. But avoiding her past quickly proves impossible, and the more Parker learns about what really happened – both with Scott, and her dad – the more she starts to question if things are always as they seem.
Combining a fiercely engaging voice with true heart, Not If I See You First illuminates those blind spots that we all have in life, whether visually impaired or not.
My Thoughts
I really enjoyed this book, reading it in one sitting. It was an interesting read, mainly because of it's concept.
I wasn't really sure what to expect when I began this book but I was pleasantly surprised. I have always wondered about the logistics of being blind, so it was really interesting to explore through this book. I liked Parker a lot, she was wasn't always likable but it was realistic. She had rules about how people should treat her – not touching her as she cannot see them approaching, letting her know if you're close near as she cannot see you, not assuming that she cannot do something, not speaking on her behalf, etc.
Although the book's protagonist is blind, the main focus of the book is on friendships and relationships. One of her rules is that you do not cross her, or you will not get a second chance. With the events that happen in her life, she gets so wrapped up, that she doesn't realise that other people are going through difficult times too. There is a point in the story where she realises how she has acted and how some of her rules are unfair, but by that point it is too late and the damage has been done.
It was a different YA book, which was fun and interesting. There was more of a focus on the friendships and relationships than the the topic of blindness, but I would definitely recommend it.