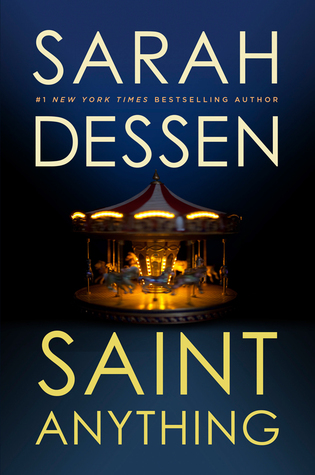 My Rating: 3/5
Synopsis (Goodreads)
Peyton, Sydney's charismatic older brother, has always been the star of the family, receiving the lion's share of their parents' attention and—lately—concern. When Peyton's increasingly reckless behavior culminates in an accident, a drunk driving conviction, and a jail sentence, Sydney is cast adrift, searching for her place in the family and the world. When everyone else is so worried about Peyton, is she the only one concerned about the victim of the accident?
Enter the Chathams, a warm, chaotic family who run a pizza parlor, play bluegrass on weekends, and pitch in to care for their mother, who has multiple sclerosis. Here Sydney experiences unquestioning acceptance. And here she meets Mac, gentle, watchful, and protective, who makes Sydney feel seen, really seen, for the first time.
The uber-popular Sarah Dessen explores her signature themes of family, self-discovery, and change in her twelfth novel, sure to delight her legions of fans.
My Thoughts
I must admit, I felt a bit let down. The first book I read by Sarah Dessen was This Lullaby and I absolutely adored it. It was one of the handfuls of books I bought to university with me. Since then, I've read a few more of her books, and for the most part have really enjoyed them. But something just didn't quite do it for me in this book.
The book, like Dessen's others, was easy to read, simple and well written. She is able to write realistically, and explore and develop the character's feelings without them seeming like whiny teenagers, as many YA books do. Like her other books, the characters are well developed and relatable. Sydney has a desire to step out of her brother's shadow. While the experience may not be something many people have direct experience with, the reader can easily relate to her need to be more independent but not wanting to disappoint her parents.
One thing I adore about her books is the way she slips in things from other books, but not in an explicitly obvious way;
"…that's where Truth Squad and Spinnerbait started out."

"Hate Spinnerbate," Mac said.
If you love Sarah Dessen, or YA fiction, then I would recommend this book – but I would recommend reading This Lullaby and Just Listen more.