The creators that brought us the multiple award winning Matilda have joined forces once again to create this musical that I would watch over and over and over again.
Groundhog Day is the story of TV Weatherman Phil Connors who is sent to cover the annual Groundhog Day event in the small, isolated town of Punxsutawney when he finds himself in a loop, repeating the same day over and over again. As each day plays out exactly the same as the day before Phil starts going mad from frustration until he begins to use the days to try and help others and learn new things himself.
As I have never seen the film before, and not a lot of details about the musical are available on the website, it was very refreshing to walk into the theater knowing absolutely nothing about the musical other than the name of it and who has written it. I was not disappointed.
The music and lyrics were written by Tim Minchin. As a huge fan of his, and one of the main reasons I went to see this musical in the first place, his wit and style are abundantly clear through the songs. If I didn't know that they were composed by him, there would definitely have been something bugging me about how familiar the style sounded. There were numerous play on words. One would think, with the same day being played over and over again, that the songs would be the same too. This is absolutely untrue, with various songs throughout the play reflecting how Phil feels – I personal favourite was the one straight after the interval in which he sings about all the ways he's tried to kill himself. Morbid but very entertaining. Like most musicals, there are individual solos and huge, whole cast songs. All were highly entertaining, and the duets between Andy Karl and Carlyss Peer (Andy and Rita) were beautiful and made the hairs on the back of my arm stand up.
The staging of the play was incredible. The floor has a series of rotating circles on the floor (similar to Les Mis but more). Sometimes one or two of the circles are moving and at other times all of them are. These are used to help show people walking and to move the props around. Whoever is in charge of moving them needs some sort of lifetime achievement award because they looked incredibly complicated and made the moving of everything seamless. The staging itself is simplistic, with a simple backdrop, the circles on the floor being used to move the props around. The main prop that was used was the room that Phil wakes up in repeatedly.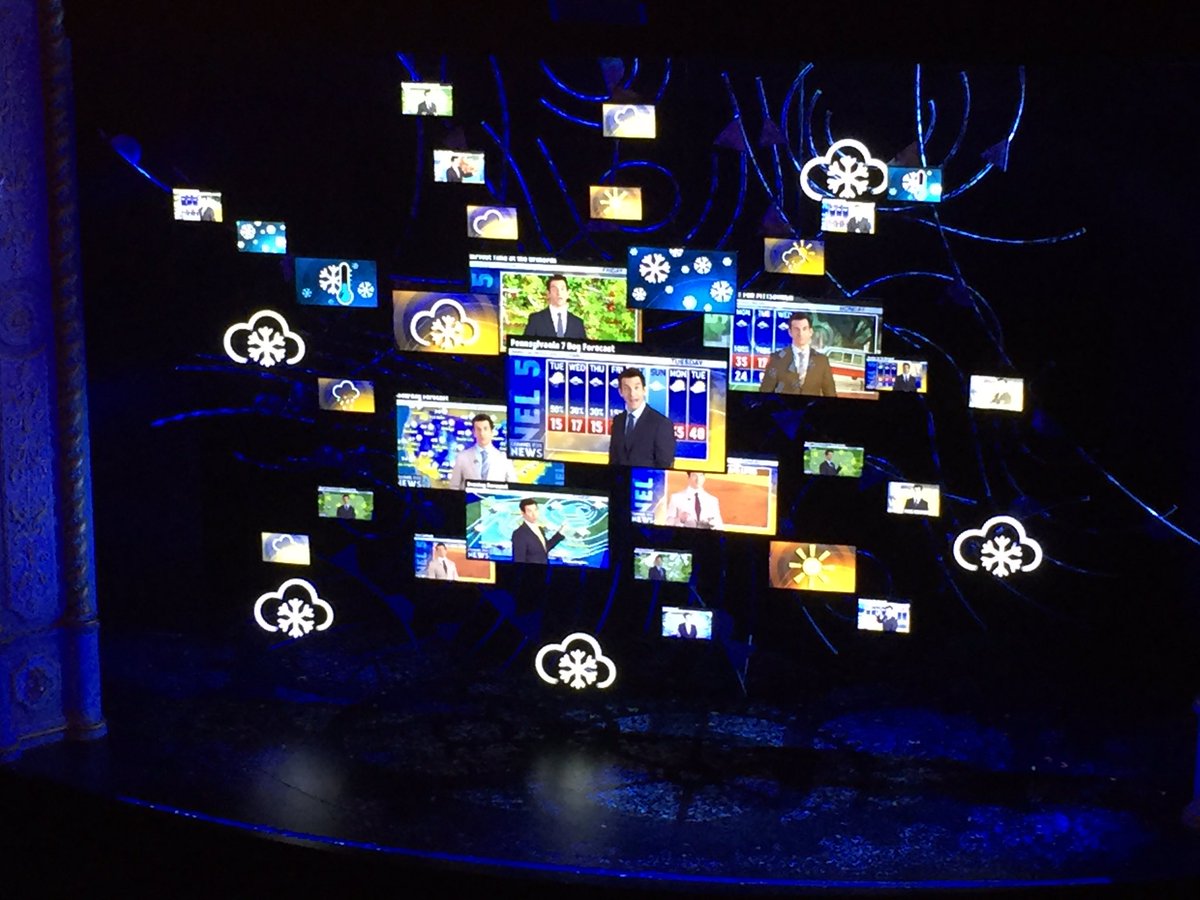 A show with catchy songs, amazing staging and incredible acting. I would happily see this numerous times! Make sure you catch it before it goes to Broadway.