I LOVE Goodreads.  I'm on it constantly, updating my reading status and browsing people's reviews for new books to read, or not read! I love that I got my Around the Year in 52 Books challenge from Goodreads too.
Lets get onto the questions!
What was the last book you marked as 'read'?
Dreamland by Sarah Dessen as it really is the last book I read.
What are you currently reading?
What was the last book you marked as TBR?
The Best of Adam Sharp by Graeme Simsion.
I loved The Rosie Project and I just got accepted to have this on Netgalley so I'm super excited to start reading it.
What book do you plan to read next?
I've actually just re-organised my shelf so I now have 3 shelves that I can choose from. Once I've read a book from shelf I can then buy a new one to put on – lets see if this works or not. The next one I intend on reading is…
Kindle: Big Little Lies by Liane Moriaty
Book form: Graceling by Kristin Cashore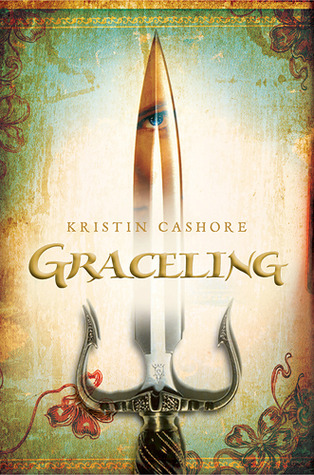 Do you use the star rating system?
Yes I do, however I really think that half stars need to be added!
Are you doing a 2017 Reading Challenge?
Oh yes! I've set it at 52 books because of the 52 book challenge. I'm doing pretty well so far!
2017 READING CHALLENGE
I love a good challenge!
Do you have a wishlist?
On Goodreads I just do books I'd like to read rather than a set wishlist. I then have an actual wishlist on Amazon. Once they get to an acceptable price, or are on sale, I pounce.
What book do you plan to buy next?
Again, I'm waiting for it to come down to an acceptable price! £9.99 for kindle edition is a bit steep!
Do you have any favorite quotes? Share a few.
"We are all in the gutter, but some of us are looking at the stars" – Oscar Wilde
"Words are pale shadows of forgotten names. As names have power, words have power. Words can light fires in the minds of men. Words can wring tears from the hardest of hearts." – Patrick Rothfuss, The Name of the Wind.
"You have to be a bit of a liar to tell a story the right way" – Patrick Rothfuss, The Name of the Wind.
Hadrian shook his head and sighed. "Why do you have to make everything so difficult? They're probably not bad people—just poor. You know, taking what they need to buy a loaf of bread to feed their family. Can you begrudge them that? Winter is coming and times are hard." He nodded his head in the direction of the thieves. "Right?"
"I ain't got no family," flat-nose replied. "I spend most of my coin on drink."
"You're not helping," Hadrian said. – Michael J Sullivan, Theft of Swords.
Who are your favorite authors?
Michael J Sullivan
Trudi Canavan
J.K.Rowling
Patrick Rothfuss
Scott Lynch
Sarah Dessen
Cecelia Ahern
Sarah J Maas
Rainbow Rowell
Jojo Moyes
I could go on…
Have you joined any groups?
Yes, but I'm not as active on them as I probably should be. Here are my favourite ones
The YA Book Club
Goodreads Choice Awards Book Club
Nothing But Reading Challenges
The Dark Room
Around the Year in 52 Books
Do you have any 'shelves'?
8 in total, not including all, read, currently reading and to-read.
2013 Goodreads Choice Awards
2014 Goodreads Choice Awards
2015 Goodreads Choice Awards
2016 Goodreads Choice Awards
DNF
Favourites
First-reads
Netgalley
I've seen people with 50 odd shelves, but ain't nobody got time for that!
---
If you use Goodreads and haven't done this tag yet, do it and let me know as I'd love to see your answers 🙂 Also, add me on goodreads here!