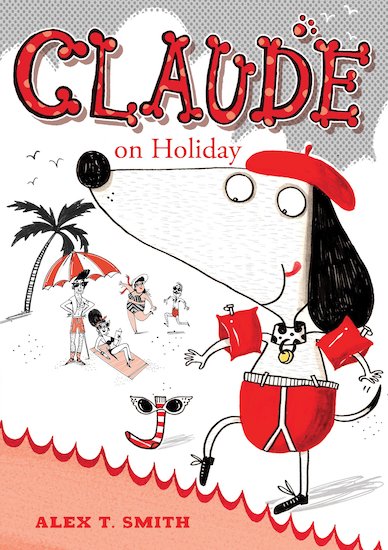 5:30pm – We finished Claude on Holiday as a class today.  These are lovely stories which are a nice introduction to chapter books for the younger children. They are about a small, plump dog called Claude who goes on adventures with his best friend Sir Bobblysock, who is a sock who smells like cheese. In this adventure, Claude packs his suitcase with items he thinks he might need to have on holiday, including; squirty cream, underwear and sun cream. The children loved the pirates, the skull island and the things Claude packed for holiday. The pictures included lots of details, many of which are very funny. I personally wasn't very impressed with the image of the lifeguard being distracted by pumping up a woman's balls, who was holding them in front of her like giant boob. Yes, my class of six year olds did notice and shouted it out.
On Monday I mentioned our lion who goes home with the children, called Aslan. When they bring him back we read what they have written about their adventures with him. Today was the second return day of the week, so we read the two page spread about how the child took him on the trampoline and swimming. In class you forget just how little they are until you see the delight on their faces when they get to take Aslan home, or a picture of them fast asleep cuddling him.
Page Count: 787
---
Challenge: Space Scavenger Hunt
Mercury – Favourite short story/novella – The Slow Regard of  Silent Things

Venus – Favourite book with female protagonist – PS. I Love You

Earth – Favourite book about nature/nature word in the title – The Name of the Wind

Mars – Favourite book with a red cover – Scythe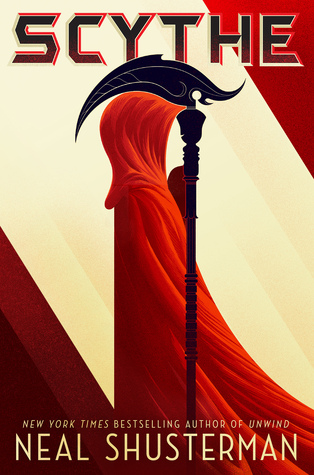 Jupiter – Favourite tome over 500 pages – Crime and Punnishment

Saturn – Favourite book with circle/ring on the cover/in the title – Noughts and Crosses

Uranus – Favourite book set in winter
Neptune – Favourite book set at sea, on a boat, or under water – Red Seas Under Red Skies

Pluto – Favourite books featuring a dog/with a dog on the cover – The Curious Incident of the Dog in the Nighttime.

Moon – Favourite book set anywhere other than Earth
Sun – Favourite book set in summer
Space – Favourite book set in space
---
The Bout of Books read-a-thon is organized by Amanda Shofner and Kelly @ Reading the Paranormal. It is a week long read-a-thon that begins 12:01am Monday, 14th May and runs through Sunday, 20th May in whatever time zone you are in. Bout of Books is low-pressure. There are challenges, giveaways, and a grand prize, but all of these are completely optional. For all Bout of Books 22 information and updates, be sure to visit the Bout of Books blog.