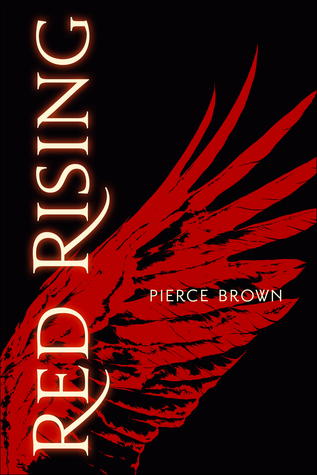 Rating: Did Not Finish!
Synopsis (Goodreads)
The Earth is dying. Darrow is a Red, a miner in the interior of Mars. His mission is to extract enough precious elements to one day tame the surface of the planet and allow humans to live on it. The Reds are humanity's last hope.
Or so it appears, until the day Darrow discovers it's all a lie. That Mars has been habitable – and inhabited – for generations, by a class of people calling themselves the Golds. A class of people who look down on Darrow and his fellows as slave labour, to be exploited and worked to death without a second thought.
Until the day that Darrow, with the help of a mysterious group of rebels, disguises himself as a Gold and infiltrates their command school, intent on taking down his oppressors from the inside. But the command school is a battlefield – and Darrow isn't the only student with an agenda
My Thoughts
I picked this book up from the library having heard lots of good things about it – plus it's on the goodreads choice awards 2014. But I was very disappointed with what I found.
I hate not finishing books that I have started. But I have a thing where if I get to page 50 and I'm really not enjoying it, I'm allowed to put it down. This was one of the few books I had to put down. I was really disappointed because many reviews highlight how much other people enjoyed this book, but I just couldn't get into it. I just found it very difficult to get into and very confusing to understand due to the world building and the writing style.
I think it may be a book that I have to try again at a later date, but for now it is laid to peace.