July has been such a long month for me. I've finally finished work for the summer but it was a very stressful few weeks as I had to completely pack down my classroom, which took forever. Since breaking up, I've literally just slept. I've been really rubbish for blogging this month (SORRY!) – I've bought a load of books in anticipation of getting back into the swing of things now I have free time. So, without further ado…
Books Read in July
Red Queen  by Victoria Aveyard
Thirteen Reasons Why by Jay Asher
The One Memory of Flora Banks by Emily Barr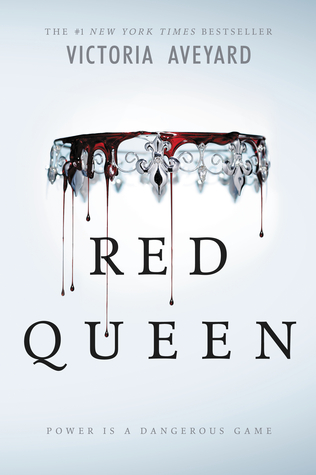 ---
Blog Posts
Sunday Smiles – Last week of school.
Sunday Smiles – New car
TTT – Books I've read due to the blogging community
TTT – Books that tackle tough issues
TTT – Favourite non-reading summer activities
---
Books I Bought In July.
I went a bit crazy this month…
Kindle:
One Hundred Years of Solitude by Gabrield Garcia Marquez
My Sister Lives on the Mantelpiece by Annabel Pitcher
The Alchemist by Paulo Coelho
The Pillars of the Earth by Ken Follett
Red Queen (Red Queen 1) by Victoria Aveyard
The One Memory of Flora Banks by Emily Barr
Lyrebird by Cecelia Ahern
Perfume: The Story of a Murderer by Patrick Suskind
Howl's Moving Castle by Diana Wynne Jones
I am Malala by Malala Yousafzai and Patricia McCormick
Murder on the Orient Express (Hercule Poirot Series #10)  by Agatha Christie
Books:
Thirteen Reasons Why by Jay Asher
Crooked Kingdoms (Six of Crows #2) by Leigh Bardugo
A Court of Wings and Ruin (A Court of Thorns and Roses #3) by Sarah J. Maas
Effective Transition into Year One by Alistair Bryce-Clegg
---
Currently Reading
1984 by George Orwell (Still…)
Perfume: The Story of a Murderer by Patrick Suskind 
---
Looking Forward To In August…
We've just got a car! So we've planned lots of road trips all over England (post) – hopefully I'll get round to putting up a post about some of our adventures. We've planned: Leeds castle, Dover castle, Cambridge, Canterbury, hopefully York or Bath, Hasting, plus more!
Hamlet starring Andrew Scott.
Family BBQ – we always do a theme, this year is Jazz themed.
---
How was your July?