Top Ten Tuesday is a weekly feature hosted by The Broke and The Bookish. Every week they post a new top ten list and invite everyone to share their answers. They're currently on a break until mid-August so I'm choosing some past topics I missed out on in the meantime. I saw Maria @ Big City Bookworm do " Top Ten Shortest vs Longest Books I've Read" a few weeks ago and I was really interested to see what mine were. So here we go…
Wise Man's Fear @ 994 pages vs Of Mice and Men @ 112 Pages
I'm not surprised that Wise Man's Fear is the longest book I've read. Seeing it sitting on my shelf it stands out a mile. It definitely read a lot easier than some of the other books in this list and is one of my favourite books. I knew Of Mice and Men was short but because I studied this in school it felt a lot longer. I've read children's books longer than that!
---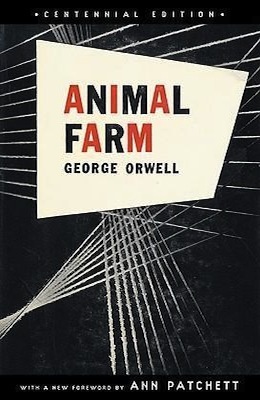 Game of Thrones @ 835 pages vs Animal Farm @ 122 Pages
I'm really not surprised to see Game of Thrones as my second longest book because it read as being very long. Animal Farm is one of those books that you're meant to read in high school but I never did – I really enjoyed it, it was really easy to read.
---
Harry Potter & The Order Of The Phoenix @ 776 pages vs The Stranger @ 123 pages
The book where the series starts getting serious but is fully with humour vs a serious book. Again another one I studied for IB so it felt longer than it actually was.
---
Breaking Dawn @ 756 pages vs One Day in the Life of Ivan Denisovich @ 182 pages
A long book that I can't remember what happens vs a short book in which nothing happens. I didn't particularly enjoy either of these books.
---
Crime and Punishment @ 671 pages vs Heart of Darkness @ 188 pages
Both of these I had to do for the IB. I loved Crime and Punishment, I feel it is definitely a book that you get more enjoyment out of if you study it (like Shakespeare). On the other hand, I HATED Heart of Darkness. I just couldn't get on with the writing style.
---
What are the longest and shortest books you've read?