May was a bit of an up and down month for weather, work and social life. In work I had some REALLY hard days but I also found out what year group I'm getting next year. The weather was all over the shot with thunderstorms, sunshine and downpours. I usually book in things for weekends but found that I had lots of empty weekends this month, which was quite nice compared to my hectic April. I went to see Sarah Millican, who was so funny I was crying, definitely go and see her if you get the chance!
Books Read in May.
Wonder by R.J.Palacio
Claude on the Slopes by Alex T. Smith
My Sister Lives on the Mantelpiece by Annabel Pitcher
The Name of the Wind by Patrick Rothfuss
Plaques and Tangles by Nicola Wilson
Claude on Holiday by Alex T. Smith
+ Various children's books
Blog Posts
Sunday Smiles – Impromptu trip to London
Sunday Smiles – Bank Holiday + Safe TV show.
Sunday Smiles – Sarah Millican and Royal Wedding
Day 1 – Books started + Challenge: Introduce yourself in six words #insixwords.
Day 2 – Completing My Sister Lives on the Mantelpiece + Challenge: Year of You
Day 3 – Completing The Name of the Wind & Winston was Worried + Challenge: Show me your precious
Day 4 – Completing Plaques and Tangles + Challenge: If you like…you'll like…
Day 5 – Completing Claude on Holiday + Challenge: Space Scavenger hunt
---
Books I Bought In May.
Book form: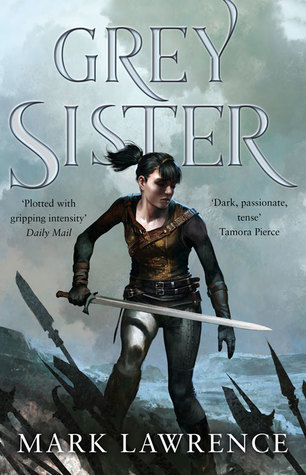 Ebook:
ARCs:
Currently Reading: 
---
Looking Forward To In June…
My parent's 25th wedding anniversary party.
Seeing Joe Lycett.
Going on a helicopter flight!
---
How was your May?